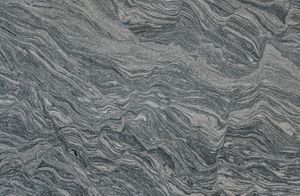 The time is now for music with a message about how we're going to get through this together.
Bio
When I was four, mom brought me to Arizona Music Center for violin lessons with virtuoso Allen Ames.  He said: "I don't teach four-year-olds."  As an instructor, I concur: most four-year-olds don't have the attention span for a proper lesson.  Mom said: "Please, take the money and spend a half hour with him.  If it doesn't work out, keep the money and we'll leave you alone."  A half hour later, we emerged from the lesson.  Allen smiled, nodded and said: "I can teach him."
I could just play.  It just made sense.
Dad brought home a classical/Spanish guitar when I was seven.  Nylon stringed Spanish guitars are easier to play than steel stringed acoustics.  And forming notes on a guitar requires less pinpoint precision than with a violin.  Dad showed me the chords to 'I've Just Seen A Face' and it was on: home from school, have a sandwich, play along with the radio or records until dinner.  About a year later, dad bought a 1964 Fender Jazz bass.  The '64 Fender "L- series" basses had  skinny necks - perfect for my hands and again, it was on.   About a year after that, I had the satisfaction of coaxing notes out of the enormous bits of wood and metal that make up an upright, or double bass, as its known in classical circles.
Mom would schlep that thing to Symphony rehearsals the only way it would fit in our car - with the neck sticking out the window.  This got us pulled over once and let off with a warning to hang it out the driver's window rather than the passenger's so as not to potentially take out a pedestrian.  This was the only time mom ever gave me any grief about supporting my music as she turned to me, smiled and said: "You couldn't have stuck with the violin?"
   Playing in bands through high school was tremendous fun.  I started playing in music clubs when I was sixteen.  The rest of the band were in their twenties and the trick to not getting hassled was not to be the first or last one through the door.
Rock and blues bands were my night job as I earned my degree from Arizona State University. A Jazz scholarship covered most school expenses.  And playing double bass in the University Symphony really honed my skills.
Frank Lloyd Wright designed Grady Gammage auditorium - the symphony performance hall.   If you're in Tempe, Arizona, try to catch a show there.  The sound is better than many city symphony halls.
After graduation, I checked out the music capitals of the U.S. and settled in Austin for its vibrant yet laid back music scene and to be closer to my Texas relatives.  Being introduced to Texas Tornado Ernie Durawa was among the most important meetings of my life as Ernie remains one of my strongest music influences and is more like an uncle than a bandmate.
Ernie introduced me to pianist Wiley Cousins and after a couple of Scandinavian tours with The Well Hungarians, we relocated to Finland.
The Finns are among the most sincere people I've met to this day.
I recorded my first solo album with the group and moved to London, where the singles "Anne" and "To Your Heart" received national airplay on BBC Radio 2 courtesy of England's most illustrious  DJ, 'Whispering' Bob Harris.  (Cheers, Bob!)
Returning to the States, I formed my own band and was introduced to teaching by another mentor Bud Dimock, who also taught jazz giants Grant Geissman and Stanley Jordan.  "Uncle Bud's" approach to jazz remains one of the pillars of my music education.
My return to Austin has been the most artistically  significant moves of my career.  It has given my the joy and privilege of playing music  with such amazing performers as Flaco Jimenez, Delbert McClinton, Joe 'King' Carrasco and Augie Meyers, just to name a few.  For the past eleven years, I've proudly served as Bassist, Vocalist and Musical Director for DURAWA.  The group naturally features two time Grammy winning drummer Ernie Durawa along with renowned and beloved guitar virtuoso Will Owen Gage.
At our weekly Austin, Texas residency gig (now at El Mercado South), The core trio opens the show with a mixture of original and cover songs that includes the  improvisation and musical conversation that comes with playing together for over a decade.
For the second set, we morph into a different band each week to accompany a different celebrity guest artist.  Genres range across the spectrum:  rock, blues, soul, country, jazz.  Knowing each week means something different and something good keeps the shows interesting for everyone involved.
I spent about a year of our residency writing and performing a new song every week and the best ones made the album.
The DuRAwa album was recorded live in only one or two takes per song.  It features original Durawa guitarist, the astonishingly brilliant Will Knaak, now with Blue October.
We've asked some of our friends who also happen to be some of the finest musicians anywhere to overdub their parts.  Our illustrious album guest list includes Brian Mitchell (Levon Helm), Floyd Domino (Merle Haggard, Asleep At The Wheel), Chris Gage (Jerry Jeff Walker) and Red Young (Eric Burdon, Linda Ronstadt, Joan Armatrading).   This music represents my life's finest work.  
Moreover, the songs are about peace, love, togetherness and improving the human condition.  The songs are played by some of the most delightful people I know who also lay down some of the baddest grooves around.
Now is the time for the healing vibrations of a righteous rocking Texas soul band with a message to be heard and shared.  
We are all part of 'One Human Race' together.  To survive and thrive, we have to do this together.
Welcome.